September – November 2023
For Antifascist Futures: Against the Violence of Imperial Crisis
Edited by Alyosha Goldstein and Simón Ventura Trujillo
"For Antifascist Futures explores the significance of fascism for understanding authoritarianism today and centers anti-imperialist movements of Black, Indigenous, and colonized peoples. It takes seriously what is new in this moment of politics, exploring what the analytic of fascism offers for understanding the twenty-first century authoritarian convergence by centering the material and speculative labor of antifascist and antiracist social movement coalitions. By focusing on the long history of Black and Brown antifascist resistance that has been overlooked in both recent conversations about racial justice as well as antifascist resistance, the essays, interviews, and documents included here make clear how racialized and colonized peoples have been at the forefront of theorizing and dismantling fascism, white supremacy, and other modes of authoritarian rule."
Common Notions Press is cosponsoring our reading circle and you'll receive a 25% discount code for the book after registering. Click here to purchase a copy of the book.
Readings for Sunday, October 1, 4–5:30pm ET
Anne Spice, "blood memory: the criminalization of Indigenous land defense," including footnotes
Johanna Fernández, "On the Historical Roots of US Fascism"
Discussion and Author Event with Charisse Burden-Stelly, Wednesday, November 15, 6–8:30 pm ET
Chapter 11: Charisse Burden-Stelly, "Claudia Jones, the Longue Durée of McCarthyism, and the Threat of US Fascism"
Chapter 16: Alberto Toscano, "The Returns of Racial Fascism"
If you haven't received a copy of the book, you can find links to an earlier version of Burden-Stelly's chapter, which appeared in The Journal of Intersectionality, here. An earlier version of Toscano's chapter, which appeared in the Boston Review, can be found here.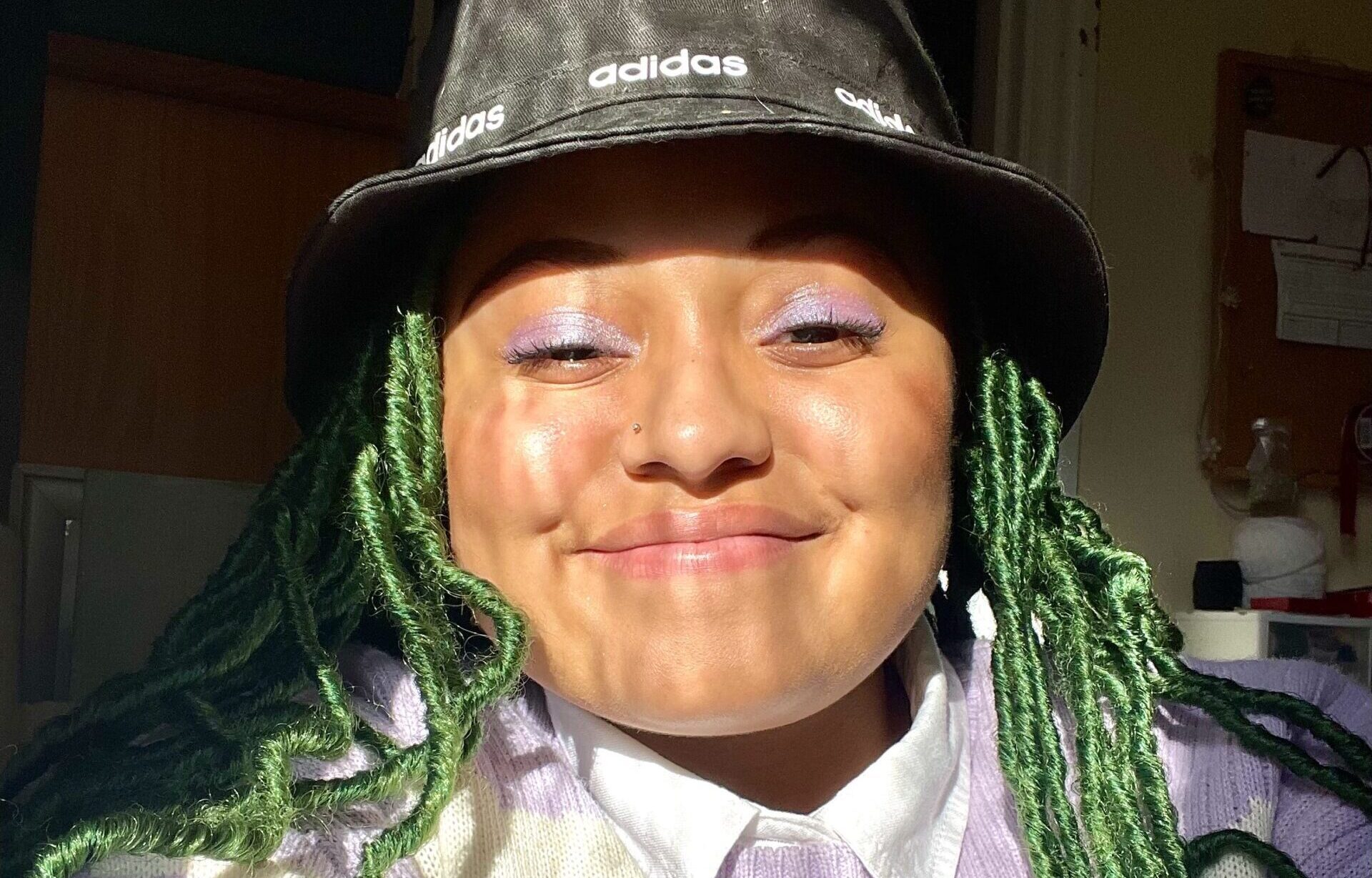 I am a queer Afro-Latine multidisciplinary thinker, multimedia artist, and project consultant located on Lenape Land (Philadelphia, PA). I draw inspiration from other BIPOC (Black, Indigenous, People of Color) writers and artists who have used their work as catalysts for imagining freedom throughout time. My educational background is in Africana Studies (BA), Public Health (BA), and English (MA) and my research interests include but are not limited to Black poetics, Black music, and Black Queer media and culture. I am particularly interested in the multitude of ways in which colonized people have used creative practices to enact resistance.
Attending an academic predominately white institute with a deep exclusionary history forced me to recognize the ways that my studies and very survival were connected to my on-campus organizing efforts. Thus, I am also the cofounder and former project manager of the Institute on Critical Race and Ethnic Studies, an intellectual and creative laboratory focusing on anti-racist, anti-sexist, and anti-colonialist research and action, at Lehigh University. During my time on the ICRES leadership team, I played a key role in fundraising over $266,000 in grant investments and oversaw the creation and management of project plans, implementation of community programs, coordination of event logistics, management of internal and external partnerships, among other tasks. Some of my most significant research projects at the Institute on Critical Race and Ethnic Studies include creating and digitizing the Lehigh University Student Activism Archive as well as creating and executing the ARTCHIVE, an interactive workshop series and exhibition celebrating activism through artmaking in the Lehigh Valley.
Currently, in addition to my work as a research fellow at the April Institute, I have been exploring project consulting by working with different nonprofit organizations in various capacities to help build stronger internal processes to expand their programmatic reach.
I am a critical Black Studies scholar of political theory, political economy, and intellectual history. My research pursues two complementary lines of inquiry. The first interrogates the transnational entanglements of U.S. capitalist racism, anticommunism, and antiblack racial oppression. My second area of focus examines twentieth-century Black anticapitalist intellectual thought, theory, and praxis. I am the co-author, with Dr. Gerald Horne, of W.E.B. Du Bois: A Life in American History, and my single-authored book titled Black Scare/Red Scare: Theorizing Capitalist Racism in the United States is forthcoming in November 2023. I am also the co-editor, with Dr. Jodi Dean, of Organize, Fight, Win: Black Communist Women's Political Writings (Verso, 2022) and the co-editor, with Dr. Aaron Kamugisha and Dr. Percy Hintzen, of the latter's writings titled Reproducing Domination: On the Caribbean and the Postcolonial State. Additionally, I guest edited the "Claudia Jones: Foremother of World Revolution" special issue of The Journal of Intersectionality. My published work appears in journals including Small Axe, Monthly Review, Souls, Du Bois Review, Socialism & Democracy, International Journal of Africana Studies, CLR James Journal, and American Communist History and in popular venues including Monthly Review, Boston Review, Essence magazine, and Black Agenda Report. I have been interviewed on podcasts, radio shows, and news show including The Real News Network, Breakthrough News, Millennials Are Killing Capitalism podcast, The Red Nation podcast, AJ+, By Any Means Necessary news show, Bad Faith podcast, and The Katie Halper show.